Contegra One of Top 50 Fastest-Growing Companies in St. Louis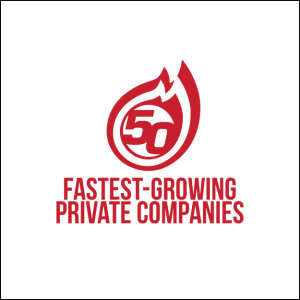 June 9, 2017  |  As you'll read in the 2017 edition of the St. Louis Business Journal's Fastest-Growing Companies, technology, IT and construction firms have seen revenue explode over the past few years. They were able to do this by adding to their client base, taking advantage of a rebounding industry and investing in innovation.
To create this list of the 50 fastest-growing companies, the Business Journal calculated revenue growth for the past three years of local, privately held companies with more than $1 million in 2014 revenue.
St. Louis companies are growing bottom lines past previous levels. Combined, the top 25 companies on this year's list grew 173.9 percent over the top 25 companies on last year's list.
Contegra Construction Co. made a decision to branch out geographically, as well as diversify its segments in recent years, resulting in a 182 percent increase in revenue from 2014 to 2016. Contegra reported annual revenue of 223.1 million in 2016."After the downturn, we really diversified the kinds of construction we do," Eric Gowin, primary member of the company, said. "We'll do any warehouse or industrial type of work, but now we also take on office, multifamily, retail, and wastewater and water treatment projects."
Contegra, founded in 2003, completed work in 2016 on the 1.1 million-square-foot, $45 million industrial building in Wentzville Logistics Center, which will serve as a sub-assembly facility to support the nearby General Motors Plant. NorthPoint Development was the developer, according to Gowin.
In addition, Contegra completed Amazon's distribution center at Gateway Commerce Center in Edwardsville in 2016. Gowin declined to share the cost of this project. The 717,000-square-foot distribution center was sold to Germany-based Deka Immobilien for $42.3 million in early 2017.
On the multi-family front, the company completed a $23 million project in O'Fallon, Missouri, called Bramblett Hills. The project consisted of 17 three-story buildings, detached parking garages, a clubhouse, a swimming pool and a community center.
Warehouse and industrial projects are still a big part of Contegra's portfolio, as the company also completed work on two spec buildings in Gateway Commerce Center for TriStar Properties. The 520,000-square-foot and 624,000-square-foot projects cost about $40 million.
"They stand behind what they say they will do," Mike Towerman, president of Tri-Star Properties, said. "If there is a problem with a project, they take care of it. They never put it on us."
Towerman has worked on several projects with Gowin and Contegra since the company's founding in 2003.
Contegra's backlog currently stands at about $150 million, Gowin said. The company is owned by Gowin, Brad Barnard, Russ Henke and Dennis Araujo.
"I see our growth leveling off some time this year or next." Gowen said. "Being strong, but not very big gains though."
Article Courtesy St. Louis Business Journal