Developer-Driven Projects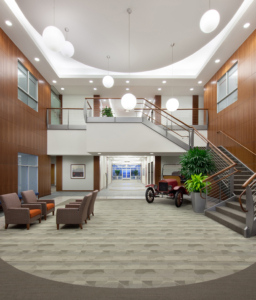 Contegra has worked with some of the best and brightest developers in the business and we view projects as they do. We are considered an extension of their office staff on an as-needed basis and
are frequently consulted early and often to lend construction insight regarding infrastructure layout,
development and budgeting, and local governmental relationships.
Early Involvement
The biggest wins for our clients have been circumstances in which we have been involved early – brainstorming about the most cost-effective solutions for raw land, then helping developers efficiently and economically phase in design and improvements as acreage is developed in pieces, all while consistently keeping the bigger picture of the whole development in sight.
Proven Experience
Contegra has extensive experience working closely with large Institutional Pension Fund-backed developers on a variety of projects including several-thousand-acre industrial parcels, Class A Office projects, and with clients that buy infill and Brownfield properties to redevelop and sell after the property is stabilized. We have also worked with big box retail chains and large land based infrastructure developments. We have been fortunate to be involved in a number of developer-driven projects and know what is expected of us in each instance.
We want to be your builder – wherever and whenever you need us.