Amazon Launches Bulky Item Fulfillment Center in Liberty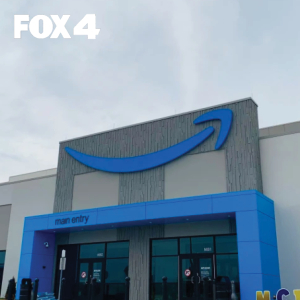 April 11, 2023  |  Amazon is expanding its footprint in the Kansas City metro with a new fulfillment center.
On Tuesday, the multi-billion dollar company announced the launch of its latest fulfillment center in the Liberty Commerce Center.
The new facility is unique in the fact that it will specialize in handling heavy and oversized items like mattresses, exercise equipment, TVs and specialty outdoor gear like kayaks and trampolines. Inside the 1 million-square-foot facility, employees will pack and ship items typically greater than 50 lbs. or longer than 96 inches.
The new fulfillment center is expected to bring 500 new jobs to the area. Amazon is currently hiring for a variety of positions with a starting pay beginning at $17 per hour.
"It's a privilege to further our investment in Liberty to meet the growing customer demand for larger items in the Kansas City metro, while also creating career opportunities for the community," Site Leader Jyoti Sharma said in a press release. "Amazon is proud to offer all kinds of jobs for all kinds of people—in an environment where employees can be themselves and grow with great pay and great benefits from day one."
This marks the second Amazon facility to open in the Liberty Commerce Center after the company launched the Amazon sortation center last August.
The company currently employs more than 6,000 people across 12 facilities in the Kansas City metro.