SIUE Construction Leadership Institute Celebrates 2018 Graduates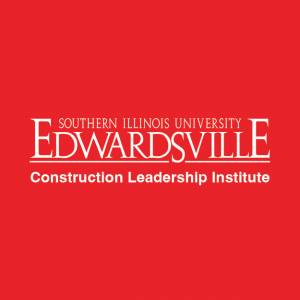 March 19, 2018  |  Contegra's Cory Parker recently graduated from the Construction Leadership Institute at SIUE. We would like to congratulate Cory and thank him for being a part of the Contegra Construction Continued Education Program. More about this program can be seen below.
The Construction Leadership Institute (CLI) at Southern Illinois University Edwardsville celebrated 29 graduates of its program Friday, March 9 as a part of the CLI Alumni Day and Graduation celebration. Developed by the SIUE Schools of Business and Engineering, the CLI provides the knowledge, skills and strategies that individuals and companies need in today's challenging construction industry.
Program Co-Directors Chris Gordon, associate dean of the SIUE School of Engineering, and Kristine Jarden, director of executive education in the SIUE School of Business, oversaw the ceremony.
"The CLI program is designed to align with leadership development needs of the rapidly changing construction industry," said Gordon. "The CLI Advisory Board takes an active role in helping us continuously update this unique and innovative leadership development program to develop future building industry leaders."
"CLI's mission is to produce accomplished leaders who will improve the processes and outcomes in the construction industry," Jarden said. "We thank the employers for their vision in supporting the education of future business leaders in the industry."
CLI alumni representing 15 years of the program and the Class of 2018 participated in the festivities. The Class of 2018 graduates are:
Christopher Ballard | Simms Building Group
Katy Beckerle | Alberici Constructors
Kerry Brown | Stevens Industries, Inc.
Bobby Christopher | Wright Construction Services, Inc.
Jake Clancy | Alberici Constructors
Christopher Darr | Federal Steel & Erection Co.
Brian Dayton | Holland Construction Services
Tim Doran | S. M. Wilson & Company
Dan Ems | Icon Mechanical
Craig Gonet | Alberici Constructors
Walker Gusewelle | Poettker Construction
Nathan Haas | Kaiser Electric
Anne Hoffmann | Raineri Construction
Eric Hoffman | McCarthy Building Company
Patrick Horan | Drury Development Corporation
Eric Kues | Korte & Luitjohan Contractors, Inc.
Nathan Munie | L. Keeley Construction
Cory Parker | Contegra Construction Company
Kyle Pfundt | Alberici Constructors
Ben Pratt | McCarthy Building Companies
Cody Ryan | The Korte Company
Matt Schmid | Guarantee Electric
Amy Schmidt | The Korte Company
Miranda Stevens | Holland Construction Services
Dan Sullivan | O'Shea Builders
Joe Tucker | Raineri Construction
Chris Walker | Guarantee Electrical
Matthew Walters | Alberici Constructors
Landon Williams | Stevens Industries, Inc.