O'Fallon, MO, Edwardsville Experiencing Parallel Construction Investment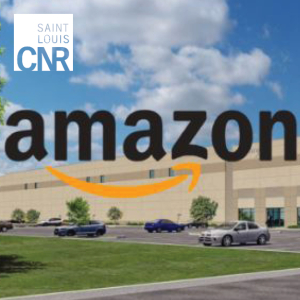 March 23, 2018  |  Although their populations are markedly different, O'Fallon, MO and Edwardsville, IL are benefitting from similar new construction developments and are governed by municipalities with similar visions and priorities.
Patrick McKeehan, O'Fallon's economic development director, says the city of 87,800 population has experienced solid growth in 2017 and early 2018. For example, True Manufacturing is building a 200,000-square-foot distribution center on the north side of Interstate 70 that is expected to reach completion within the next few weeks.
"Summit Development Group is the developer and Contegra Construction Co. is the general contractor," said McKeehan. "True Manufacturing is consolidating space from some smaller off-site warehouses to generate greater efficiencies on its campus in terms of production, finished goods and shipping."
A $13 million I-70 outer road project is expanding capacity along O'Fallon's primary transportation corridor to improve traffic flow and encourage new commercial activity, according to McKeehan. "Bids just opened on this critical transportation project," he said, "which also involves MoDOT and St. Charles County. I-70 was originally built in the late 1950s. O'Fallon's exponential growth has increased demand on the road system."
By the end of June, the first phase of a $25 million sports destination project known as Missouri Rush Sports Park will be completed. Cornerstone Contracting Services is the general contractor and 40DD Sports is the developer. McKeehan says the initial phase includes four all-weather soccer fields and a clubhouse with restaurant. The sports complex is strategically located at Highway DD and I-64.
With a population of roughly one-third that of O'Fallon, MO, Edwardsville is enjoying a similar resurgence in commercial development across multiple sectors. Walter Williams, Edwardsville's director of economic/community development, says World Wide Technology's latest announcement that it is breaking ground on twin Gateway Commerce Center warehouses – each spanning one million square feet – is tangible evidence of serious investment in what Edwardsville has to offer companies. The builder has not yet been announced.
"Edwardsville's continued success is attributable to our ability to attract investors and job creators," said Williams.
Both McKeehan and Williams see parallels in the types of development that the two cities are attracting. O'Fallon, MO and Edwardsville are enjoying bustling hospitality development, sports destination development and warehouse-distribution investment. Like O'Fallon, the $12 million, 70-acre Plummer Family Sports Park near I-55, named for Edwardsville builder/developer Robert L. Plummer, is in the development stage.
Just as Edwardsville is known for high-tech manufacturing and distribution with its two advanced logistics parks, O'Fallon, MO is home to a large financial services cluster anchored by CitiMortgage and MasterCard's global operations and technology center. According to McKeehan, O'Fallon has more than 6,000 employees in the industry sector.
"There are many commonalities between Edwardsville, IL and O'Fallon, MO, including highway access, strong geographic position, affordable housing, family oriented amenities, and with forward-thinking local government," McKeehan said. "I think these commonalities all contribute to economic success."
McKeehan emphasizes that the plusses inherent in the two municipalities that are attracting local, regional and national investment these days can also be found in other neighboring cities within the St. Louis MSA.
"St. Peters, MO has similar qualities as Edwardsville and O'Fallon," said McKeehan, noting that the neighboring community was Amazon's choice to build a 1,500-employee, 800,000-square-foot fulfillment center in the Premier 370 Business Park. This new operation is similar to the one in Edwardsville and is Amazon's first fulfillment center in Missouri.
O'Fallon-Shiloh, IL is another investment-friendly community, according to McKeehan.
"I see O'Fallon-Shiloh in a similar position of strength," he said. "All of these communities are centered on key transportation corridors that enable each to attract large commercial and industrial development."
Article courtesy of Saint Louis Construction News and Review