Contegra Completes New Walgreens Facility in Chandler, AZ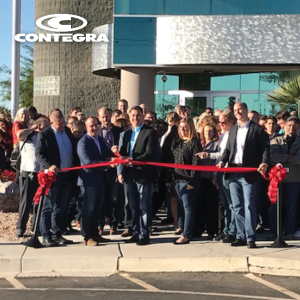 December 8, 2017  |  Contegra has completed construction of a new facility for Walgreens in Chandler, AZ.
"The new 60,000 SF facility completed in November utilizing the Contegra design-build delivery method will be operated by AllianceRx Walgreens Prime, a combined central specialty pharmacy and mail service company formed by Walgreens and pharmacy benefit manager Prime Therapeutics LLC.  The new center will house pharmacists, call center agents and pharmacy technicians. The facility will support Walgreens retail pharmacies around the county. The newly formed company offers tools and resources to help patients improve medication adherence and provide 24/7 support for exceptional care."
Great work Contegra team!
Article courtesy of Phoenix Business Journal & Walgreens