Contegra Renovates 527,000 SF Warehouse for American Nitrile Near Columbus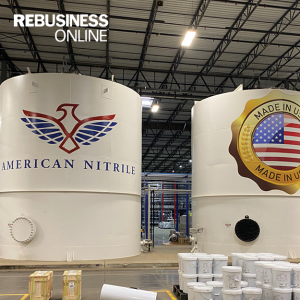 January 31, 2023  | GROVE CITY, OHIO — Contegra Construction Co. has completed the renovation of a 527,000-square-foot warehouse in Grove City near Columbus for medical glove maker American Nitrile. The manufacturing facility will produce 4 billion medical research lab gloves annually.
Contegra worked with engineering firm IMEG to fortify infrastructure that would support a highly complex automated manufacturing process with 12 production lines. The facility also includes 15,000 square feet of remodeled office and lab space.
American Nitrile was founded in 2021 in response to the need for domestic sources of manufacturing of personal protective equipment (PPE) products.
Article courtesy of REBusiness Online