Contegra Construction Grows its National Presence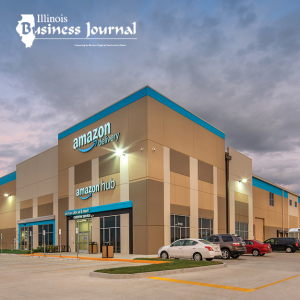 October 8, 2020  |  You know what they say about "best laid plans" especially in a challenging year like this one. But challenge can also validate the foundation of "best laid plans." Such is the case for Contegra Construction's 17th year of operation. When Contegra was founded in 2004, we had a growth model in mind built on professionals who excel at developing trusted relationships by truly listening to customer needs. Those needs evolve constantly, but never more so in the past five years.
Contegra's start up initially focused on local projects, but with an eye toward growing a national practice. Today, we serve clients in Illinois, Missouri, Kansas, Texas, Iowa, Pennsylvania, Indiana, Virginia, Florida, Arizona, Ohio and other states. Many are with repeat customers because we've listened to help them respond quickly to their growth needs by building optimal functionality in their facilities.
In the industrial sector, Contegra has more than $100 million in projects in the pipeline. This work responds to a new era in distribution facilities driven by evolving e-commerce needs that the current pandemic has only accelerated. The terms "last mile logistics" and "ultra fast fresh" describe the mission of companies and their logistic partners to fortify their distribution to doorstep service to customers.
Our work in this realm includes new distribution facilities ranging from 200,000 square feet to more than one million square feet, including tenant finish. We are also repurposing space and retrofitting facilities by replacing racking, creating narrow aisle racking, improving infrastructure such as battery charging stations for forklifts and more.
At Gateway Tradeport in Pontoon Beach, we are building a 544,000-square-foot distribution facility and associated infrastructure improvements. It is our second project for developer Northpoint Development at its new 600-acre master planned industrial park. Earlier this year, we completed a 544,000-square-foot warehouse, designed with flexibility to serve the region's distribution market. Both are ideally suited to meet e-commerce needs as are our other projects nationally, including:
A more than one million-square-foot new distribution facility and a 425,000-square-foot retrofit in Pennsylvania.
A 798,000-square-foot distribution facility in Virginia.
A 408,000-square-foot distribution facility in Kansas City, Kan.
Meanwhile, Contegra is building a 126,350-square-foot facility for Jung Warehousing Inc. in Mount Vernon, Ill., and a water reclamation project for biosolids in Wentzville, Mo. We are also advancing improvements to facilities and infrastructure at MidAmerica St. Louis Airport. On the office side, we are building a new 40,000-square-foot headquarters for icon Mechanical in Granite City.
All of this is only possible with a great staff of professionals. We've been strategically adding to our project management, engineering and marketing teams over the past 12 months. Everyone has embraced the foundation of our "best laid plans" no matter what the challenge.
Written by Jim Mundy | Chief Operating Officer | Contegra Construction Co.
Article courtesy of Illinois Business Journal