Contegra Construction's Gateway Commerce Center Project Increases Jobs for Local Work Force
Contegra Construction, General Contractor, was recently recognized in the story by David Nicklaus or STL Today. Read Below:
When a friend urged Michael Towerman to invest in land in Madison County in the early 1990s, he saw little more than cornfields.
"I thought he was nuts," recalls Towerman, who at the time was primarily a shopping-center developer.
A couple of years later, Rodney Thomas lured Towerman back with a more specific vision for the same ground. Thomas saw the farmland, near the intersection of Interstates 255 and 270, as ideal for a large-scale distribution complex.
The two would become partners in TriStar Cos. and start developing Gateway Commerce Center, where they completed the first warehouse in 1998 for the soap giant Dial.
Two decades later, Gateway is a major economic engine for the region. The former farmland has sprouted 17 giant buildings and 6,000 jobs, and it's still growing. Two buildings under construction for World Wide Technology will have about 2,000 workers, about 500 of whom will be new hires. (The other 1,500 are moving from nearby Lakeview Commerce Park.)
"It's a massive driver" for the Metro East economy, says Ronda Sauget, executive director of the Leadership Council Southwestern Illinois. "It's very important to have a major logistics center in a transportation corridor like ours."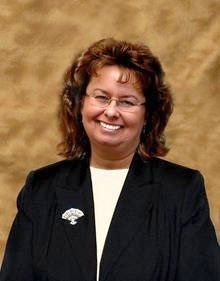 Gateway's tenants include Amazon, Procter & Gamble, Walgreens and logistics companies serving Hershey, Lowe's and Unilever. If metro St. Louis didn't have a competitive site, some of those companies might be elsewhere in the Midwest. Towerman says Indianapolis and Kansas City are his toughest competition.
Earth City was considered the area's premier distribution hub in the 1990s, but its buildings were 500,000 square feet or less. Companies were consolidating into fewer, but larger, distribution centers.
Dial, for instance, occupies 800,000 square feet. Procter & Gamble opened with that amount in 2001 and now has 3 million square feet in three buildings. World Wide's two buildings contain 2 million square feet, the equivalent of nearly 35 football fields.
Ed Lampitt, a managing director at Cushman & Wakefield, estimates that Gateway accounts for a third of all St. Louis area warehouse space built in the past four years.
"Gateway Commerce Center was way ahead of the curve on offering what tenants wanted," Lampitt says. "It's definitely the premier big-box development in the warehouse market."
Gateway's buildings typically get 10 years of tax abatement, but older ones now appear on the property tax rolls. James Arnold, a Madison County economic development coordinator, says the Granite City School District alone collected $2.3 million last year from Gateway.
A 2017 study by Southern Illinois University Edwardsville estimated that Gateway tenants represented $190 million in payroll and more than $30 million in state and local sales, income and property taxes.
That's not counting the construction workers who always seem to be on site. Eric Gowin of Edwardsville-based Contegra Construction, the most active builder at Gateway, says there's been "a steady amount of work for all the trades out here."
Gateway's newer tenants, including e-commerce fulfillment centers for Amazon and World Wide, hire substantially more workers than the first warehouses built there.
Towerman is concerned about keeping those centers staffed. One study, he says, showed the area around Gateway facing an 11,000-worker shortage in a few years. To enlarge the pool of potential workers, he's talked to Metro and Madison County Transit about getting direct bus service from north St. Louis County.
It's a problem he never imagined when he first looked at those flat farm fields. For the region, though, it's a good problem to have.
Article Courtesy STL Today David Nicklaus
Header Photo Courtesy STL Today Christian Gooden