Contegra Construction Celebrates 10 Years, Adds Staff, Sees Revenues Climb 30 Percent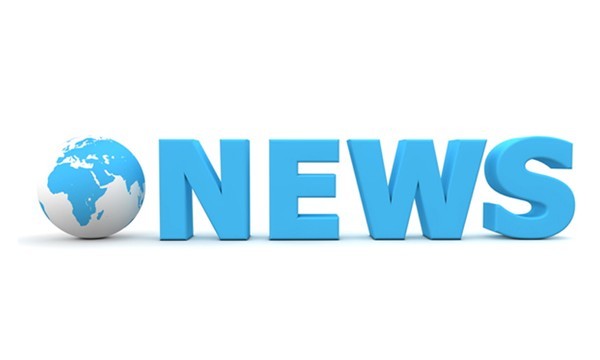 Kerry L. Smith
Contegra Construction Co., based in Edwardsville and St. Louis, is celebrating growth in an industry that hasn't seen a lot of positive movement overall given the state of the economy over the past four years.
President Eric Gowin and Vice President Jim Dearduff say Contegra's Illinois headquarters at Gateway Commerce Center has been a key advantage in positioning the firm to focus on construction of warehouse distribution projects. But that's not the only market in which the builder has excelled since incorporating 10 years ago, according to Gowin; over the past 18 months, higher education and K-12 has also been a concentration.
In Fall 2012, Contegra completed a $4.2 million addition to the Vadalabene Center (Lucas Annex) at Southern Illinois University Edwardsville. The three-story, 30,000-square-foot building offers additional office space for the university's athleetic department and includes unfinished space that will be needed now that SIUE has become a Division I institution.
Work is approximately 25 percent complete on an 8,000-square-foot addition to the National Great Rivers Research Center along Illinois Rte. 143 near the Melvin Price Locks and Dam in Alton. Contegra Construction, in tandem with architect AAIC, is building a seamless addon structure between the original building and the Mississippi River. The structure will contain a mesocosm for drawing in river water and flanking it off so researchers can study it. The project is scheduled to be completed this summer.
Client referrals have expanded the geographic boundaries of Contegra's business beyond the St. Louis metro area says Gowin. The firm recentlycompleted a 349,440-square-foot regional distribution center for Blount International and Trammell Crow in Kansas City, Mo. – a project that has earned Silver LEED)
Intentionally seeking to do business as a large construction company and to concentrate more intensely on negotiated work rather than hard bidding has served Contegra well through the years, according to Gowin. So has its loyal workforce, he adds. Consciously pursuing the bigger projects – and systematically putting the people in place to make those happen – has proved a recipe for success. In 2012, Contegra Construction saw its revenues increase 30 percent over the previous year and exceed $60 million. Gowin says that with an already good mix of work and good backlog headed in 2013,it looks to be another productive year.
https://contegracc.com/wp-content/uploads/2013/01/news-logo-2.jpg
400
600
admin
https://contegracc.com/wp-content/uploads/2022/05/ContegraLogo_tagline-200x75-1.png
admin
2013-01-27 23:02:09
2014-10-07 00:40:08
Contegra Construction Celebrates 10 Years, Adds Staff, Sees Revenues Climb 30 Percent